INNOVENTER (EN)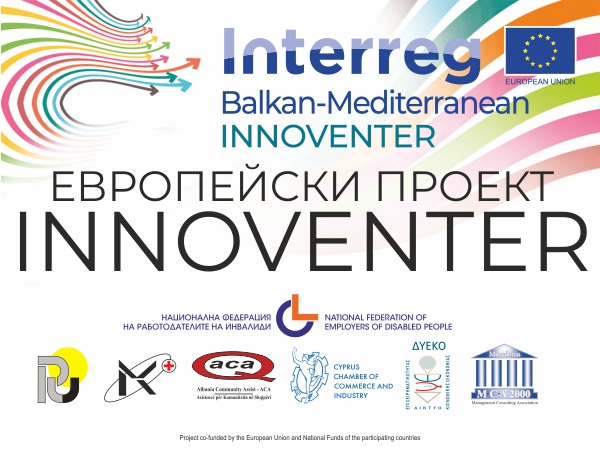 PARTICIPANTS IN THE PROJECT
• Leading Partner, National Federation of Employers of Disabled People
• Partner 2, Angel Kanchev University of Rousse
• Partner 3, Marie Curie Association, Plovdiv
• Partner 4, ALBANIA COMMUNITY ASSIST, Albania
• Partner 5, CYPRUS CHAMBER OF COMMERCE AND INDUSTRY, Cyprus
• Partner 6, DYEKO - SUPPORT NETWORK FOR ENTREPRENEURSHIP AND SOCIAL ECONOMY, Greece
• Partner 7, MANAGEMENT CONSULTING ASSOCIATION MCA2000, Macedonia
• Observing partner, VIVES university college, Belgium
PROJECT IDEA
The goal of the project is to contribute to growth and competitiveness through innovation by applying social innovation aspects in social entrepreneurship training with the support of a Joint Entrepreneurial Training Network.
The essence of the project is to increase the vitality and competitiveness of SMEs and to develop entrepreneurship by introducing social aspects in and outside the participating countries.
OBJECTIVES
• Develop a syllabus and training themes to increase the competitiveness of SMEs by visiting trainers on a tradable basis.
• Implementing new, innovative learning and methods / tools (online / mobile platform) through knowledge transfer and technology.
• Support training for start-up businesses.
• Dissemination of information among training institutions and business circles in the Balkan-Mediterranean region (including the transfer of best practices and know-how) to improve the quality of vocational training that better meets the skills needed for the labor market.
• Support for partnerships between training / education centers aimed at updating entrepreneurs' skills through common programs tailored to the needs of SMEs.
• Organizing trainings to support entrepreneurship thinking / skills / capacities equally targeted at unemployed and other disadvantaged groups.
• Establishing a cross-border relationship between entrepreneurs and improving competitiveness by sharing best practices / knowledge, creating common methodologies and predisposing to create mentors within SMEs.
• Establish a network of transnational mentors wishing to take part in newly created / young businesses.
• Stimulate participation by local / regional / national authorities to include poor / disadvantaged groups.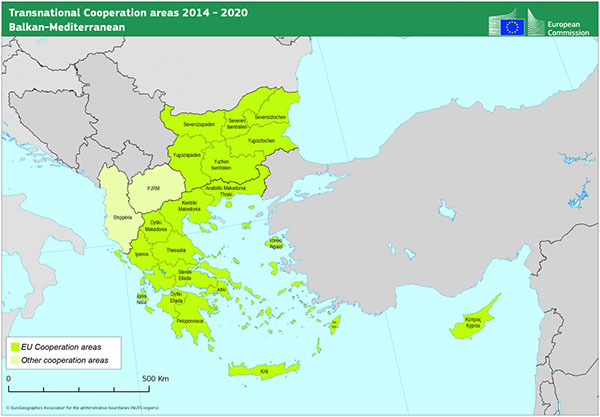 Contact: Vera Veleva, nfrisofia@abv.bg
More information about the project is available on the program site.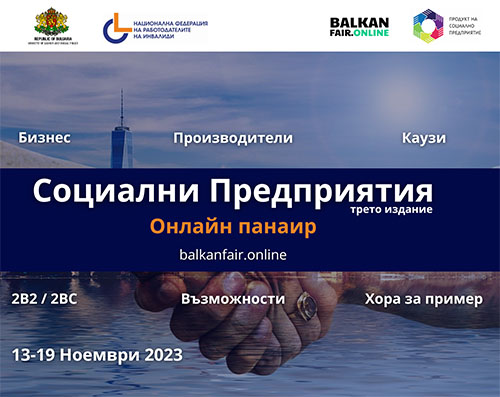 От наши членове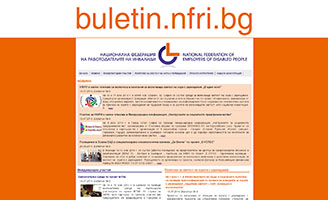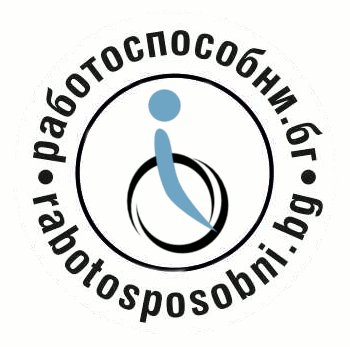 Партньори







Международни проекти









Полезни връзки